Posts in category 'Uncategorized'
If the only yearly review you've experienced is the kind where you sit down with your boss (or your employee) and go over a careful list of praise and critiques, you're missing out. The personal yearly review is one you conduct yourself, for yourself. Not only will a personal yearly review help you gain more value from what you've experienced in the last year, it will also help you prepare for an even better next year. 


Learning from Experiences 
Every experience you have can teach you something. But you'll only gain knowledge and insight if you're open to learning, consciously analyzing situations and outcomes. Both the good and bad experiences can teach you lessons on success. A yearly review is a way to dedicate time to gaining the knowledge that's already there, waiting for you. 

Set Aside Time 
A thorough yearly review will take anywhere from two to eight hours; you can dedicate an entire day, or spread your review time out over several consecutive days. You can even stretch it out over a few weeks or a month, if you'd like; just work on it a little bit each day. By taking a longer time to complete your review, you'll have more time to ponder what you're learning as you complete it. By completing your review in a full day or two, however, you'll gain insight from really immersing yourself in your experiences and lessons. 

Ask the Right Questions 
The basic information you want to gain, initially, from your yearly review is what went right and what went wrong. In other words, what were your failures and what were your successes? 

There will be some situations and experiences that you didn't control, and you can still learn from these, but put most of your attention on the experiences, projects, and circumstances you did control. You want to gain insight on how you can change your own thinking and behavior; focusing on what's out of your control is a waste of time. 

Make a list of the Negatives and Positives, or Failures and Successes, from the past year. You can review your year chronologically, listing out each consecutive month's wins and losses. Or you can simply list them out as they come to mind, listing the major moments of the past year. 

Dig Deeper 
For each item on your Win/Loss list, ask further questions to glean insight and understanding. The goal is to understand what caused the success or the failure: what were the major factors? The key behaviors? The important choices, whether good ones or bad ones? And what influenced these key factors? 

For each item, ask questions like, "How did I get this result?" and "What were the important choices I made?" and "Which behaviors, resources, or tools were key in this outcome?" Some answers will be obvious, and it won't take you long to figure out how you achieved success, or why you didn't. Sometimes, though, there are layers of information to dig through; the most obvious factors might not be the key ones. Look for patterns as you dig through your list. Being alert to repeated choices, behaviors, or needs can help you identify the weaknesses you need to tackle, or see missing resources in your life. 

Look at the Big Picture 
Don't get too lost in the details; if you're struggling to identify the factors behind a particular failure or success, step back and look at the bigger picture. If you were in the midst of a personal life change, for example, the added stress and distraction might have caused you to lose focus and produce poor quality work. 

If you find a factor that's outside of the particular 'area' in focus, it's just a reminder that every category of life overlaps with others. You may not need to brush up on your specific work skills as much as learn how to handle residual stress, communicate better, and dedicate the appropriate amount of time to each area. Analyzing each success and failure from the past year will help you see the bigger needs. 

Define Goals, Actions, and Results 
The final step in your personal yearly review should be to set goals for the upcoming year. If you've seen particular areas which you need to improve, your goal might be to get help, take a class, or find a mentor. For the areas which gave you success, set goals that build on your strengths and expand the work you've already done. 

For each goal, you'll want to make a list of specific actions to take and the desired results you expect to achieve from each action. If you don't designate actions for each goal, you're likely to fizzle out of momentum before you get close to reaching it. And if you don't clarify the results you think you'll get from each action, you won't be able to measure the effectiveness of those actions. 

By dedicating time to review and analyze what you've done in the past year, you prepare yourself to start out the next year strong. You'll be more aware of your strengths and abilities and more prepared to handle obstacles. 

Bitrix24 offers free talent management software. Use promocode TIP10 when registering your free Bitrix24 account to get extra 10GB. 

 
The holiday season can bring a lot of cheer, but it can also bring plenty of distractions that lure your team away fr om their normal productivity. You don't want to be a Scrooge, but you also can't put projects on hold just because everyone is feeling festive. Here are some strategies that will help you keep your team focused during holiday distractions… and still let you all celebrate the season.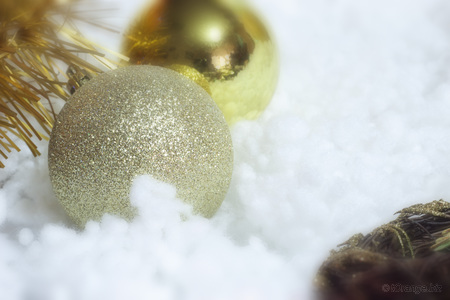 Strategy 1: Shoot for Small Wins 
You already know that breaking large goals down into smaller ones is a great way to motivate your team. During the distraction-heavy holiday season, think in terms of tiny goals. Microgoals, even. 

Present each tiny goal during your daily stand-up, or send out an email and call your team to rally for the day's achievable cause. If appropriate, assign tasks for each team member for the day; just be careful not to micromanage. Check in periodically to see how everyone is doing. Microgoals help everyone stay focused on one measurable goal, and keeping it tiny makes it feel fun and very, very doable. 

Strategy 2: Bring Up Something New 
If your team is having trouble working up enthusiasm for projects that have lost their luster, use the holiday spirit to work on new, interesting projects. The allure of a new task or project is difficult to resist, and the energy it brings can help everyone stay focused and make good progress on the initial structure and tasks required. Plus, you'll all return from holiday vacations with good progress already made on a new project. 

Strategy 3: Focus on Closures 
Another way to help your team stay focused is to clarify what needs to be done to achieve closure on open loops and projects. If responsibilities aren't already clearly defined, you may need to assign particular tasks. You can label the closure work as an end-of-year house cleaning for your team or department. It's always nice to wrap things up, so motivate your team by concentrating on actions that bring projects to a neat finish. 

Strategy 4: Don't Overreact 
You may think productivity is taking a dive, but you may not be right. Before you freak out about employees wasting company time or (horrors!) start micromanaging them to prevent it, take a good look around. 

Maybe there's a little more chatter and festivity than normal, but the increased mood might actually help your employees be more productive than normal. Good moods, light spirits, and festive environments can help people to think more creatively. Don't assume that productivity is lacking. Are your people still showing up, meeting deadlines, and participating? Then productivity might be right wh ere it should be. 

Strategy 5: Rewards, Not Reviews 
The annual review is one of the dreaded aspects of the holiday season, and experts say it's not something that actually helps employees. So remove the stress and anxiety by eliminating the annual review. Instead, incorporate regular one-on-one, casual meetings. You can start this new company policy in the new year. 

Replace reviews with rewards: employees appreciate recognition, cash, benefits, additional leadership opportunities, flexibility, and time off. Deliver rewards personally with a few specific compliments and your thanks for what particular person has contributed. The boost in morale, dedication, enjoyment, and loyalty will increase employee engagement, which is what turns a ho-hum workplace into a creative, productive powerhouse. 

Bitrix24 offers Free Unified Communication Software. Use promocode TIP10 when registering your free Bitrix24 account to get extra 10GB. 


See also:
What Your Team Really Wants for the Holidays
Before you place that order for more company-logo emblazoned travel coffee mugs, consider this: while your team will certainly smile and thank you for your thoughtful gift, what they really want is something totally different. 


Your Team Wants Autonomy 
Following someone else's set of rules is hardly ever fun. Unfortunately, companies often build a set of comprehensive rules, often for the sake of equality and organization. Great goals, but the end result could be unhappy employees who just wish they had a little more control over their own work. 

When people have more choices, they enjoy their work more, and are better at it. The choices don't have to be monumental ones: simply being able to arrange their desk and workspace, choose when to take their lunch breaks, and choose their own favorite tools can make a huge difference. 

Your Team Wants Opportunities 
Your people are smart and talented, and they want you to recognize their potential. You probably do that already, with praise and rewards, and that's a great start. But the next step is to start making more and better opportunities available for your team members. 

Open up some of the doors. Let your employees take on leadership, handle projects, deal with clients, and make calls that you've always made. If you've been a good leader, they'll know what to do. If they're not quite ready, and they make a mistake, you'll all learn from the experience and move forward more equipped for the future. 

Your Team Wants Respect 
While no one is going to be angry about a bonus or a salary raise, employees are looking for more than money. They want a workplace that respects individuals and treats people fairly. In fact, a recent survey shows that employees rank "respectful treatment of all employees at all levels" over compensation. 

Respect is one of the most basic ways you can show your team that you value them and what they bring to the business. From the way you address each individual to how you respond to their ideas, you're communicating whether you respect them or not. Communicate respect and treat all your team members as you'd like to be treated, and you'll build a stronger, happier team. 

Your Team Wants Flexibility 
Life continually changes, and it's difficult to deal for people to deal with the changing circumstances of life when they have no flexibility from their employer. You can give your team more control and more choices: from standard work time, telecommuting options, flex time, work methods, travel arrangements, to project management and communication methods. They'll be happier, more engaged employees when they have more flexibility. 

Ask yourself, "Why not?" Trust your people to make good decisions with their freedom and use their flexibility to be more productive, not to slack off. Most people want to contribute and do meaningful work; they're just struggling to do it under predefined rules that don't fit their lifestyle or priorities anymore. So help your people love their jobs and do better work . Flexibility allows them to fit their lives and jobs into one cohesive, enjoyable, and ultimately more productive and fulfilling experience. 

If you can give your employees a holiday gift this season, make it one or more of these. Sure, those windbreakers in company colors are neat; but your employees want, and deserve, more from you. Let them know you're interested in their long-term growth and success, not just in holiday trinkets that get lost a month later. You can still hand out the coffee mugs; just hand out some flexibility, autonomy, and plenty of respect while you're at it. 

Bitrix24 offers Free Collaboration Software. Use promocode TIP10 when registering your free Bitrix24 account to get extra 10GB. 


See also:
Money is frequently the biggest issue for startups. You have to spend money to make money, but there isn't much to begin with. Don't despair with a little bit of common sense and a bootstrapping mindset, you can stretch your hard earned dollar a long way. Here are five tips to get you started.
 
 
 
 
1. Take advantage of the SaaS wars.
Software as a service is a multibillion dollar industry with new companies trying to get a piece of the pie every month. In order to gain market share, some companies provide free plans which could easily compete with competitors' paid versions. For example, Bitrix24 offers a free CRM that's better than 95% of paid CRMs. Asana (of ex-Facebook fame) is a terrific project management service that's free for any company with 20 employees or fewer. Wave Accounting has an extremely generous free plan that can save you thousands. Any business tool you can think of (invoicing, conference calling, benefit management, time sheets) is offered for free by some SaaS that's backed up by millions in venture financing with aggressive growth strategy.
 
Hint – follow KillerStartups' Twitter account and you'll be the first to know when a new one is launched.
 
2. Smart-sourcing
I am sure you know can you save a lot of money by outsourcing work to people with lower wage expectations and that crowdsourcing lets you choose among dozens of qualified workers. However, to get your black belt in crowdsourcing, stay away from do-it-all crowdsourcing sites (eLance, Freelance.com, Guru.com, etc.) and learn about niche crowdsourcing sites. The difference is this:  at an unspecialized site, you have to explain the task in tedious detail to the hired hand, at a specialist site, you may find that you've working with someone who understands the task better than you do.
 
Need a domain name for your project? You'll get hundreds of suggestions for unregistered domains atPickyDomains.com, it costs $50 and you pay only if you decide to use one of the suggestions. 99Designs.com is widely regarded as the best place for logos, where the ready-made versions cost only $99. Need to shoot a commercial for a local TV advertisement? That's what PopTent.com is for. As with SaaS, there are dozens of amazing niche crowdsourcing sites for virtually every aspect of your business, from cold calling to legal services. All you have to do is dig a little deeper and ask around.
 
3. Start accepting 'exotic' digital currencies.
You accept credit cards, PayPal and bank transfers, thinking that's plenty enough. WRONG!  First of all, almost every country has a digital currency that's in wide use. For example, WebMoney in Eastern Europe is more popular than PayPal. MoneyBookers (now known as Skrill) is extremely popular in India. It's hard to sell things in China without accepting AliPay or TenPay.
 
Offering key regional digital currencies immediately increases your appeal in local markets. Second, some global digital currencies, like BitCoin, for example, form a large community around them. Once a few people from that community start buying from your startup, the news spreads like a wild fire.  Joining one of many online barter networks also helps.
 
4. DIY public relations with LinkedIn InMail
If you are a tech startup, hiring a PR firm with enough expertise and weight to get you published in tech publications well set you back at least $5000 a month. Needless to say, the results aren't guaranteed. You'd be better off (at least in the beginning) investing $100 a month in upgrading your LinkedIn account, so you can sendInMails.
 
Essentially, InMail option lets you send messages to any LinkedIn member, even the ones you aren't connected to. LinkedIn makes contacting editors-in-chief or journalists very easy. Also, you are charged only for InMails that were actually read by the recipient.
 
Here's a tip – don't ever use LinkedIn to send press-releases. Use it to ask questions, pitch ideas or inquire about guest posting opportunities. If you want a journalist to take a look at your press-release, ask him or her first. Something like, "We are publishing a report about how offering a freemium option increases sales based on our own statistics. There are quite a few interesting numbers in the report. Can I send you a press-release for that?" usually works.
 
5. Take advantage of numerous 'frugal' sites
There are numerous online communities for the frugal-minded. Reddit has r/frugal and r/freebies. AppSumoworks like a Groupon for business tools and services. RetailMeNot can get you coupons for office supplies. There are sites and apps devoted solely to listing stores that are going out of business in a certain radius. Bootstrapping is a state of mind. Join other like-minded individuals and share your finds, tips, techniques and experiences.
Dmitry Davydov is CMO of Bitrix24 – world's fastest growing social intranet for small businesses. Launched less than a year ago, Bitrix24 is already used by over 50,000 small businesses worldwide. Bitrix24 is also 100% free to startups.
Via - KillerStartups.com
1. Bitrix24
Because of its European roots, Bitrix24 is not as well known as Slack or Yammer, but talk to anyone in Germany, Russia or India and they'll tell you that no other solution does as much for free. Intranet, tasks, projects, shared calendars, document management, file sharing – all of these and many others tools are available in the free plan. Bitrix24 commercial plans are also quite affordable. Whereas others charge per user, which gets to be more and more expensive if your organization is large, here you can buy unlimited users for only $99 dollars.
Another remnant of the European origin – you can choose where your data is hosted. Why is this important? If you are using SaaS, there is a 99% chance your data is stored in US in Amazon or Azure datacenters with no choice whatsoever. No big deal, if you are an American company, HUGE headache if you run your business from Bratislava and have to comply with countless EU regulations. Bitrix24 lets you host software on your own server or choose between Bitrix24.com, de, eu, es, cn, in, ru, ua zones. Nicely done.
2. Slack
When people tell you that Slack is 'just chat, and why do I need another instant messenger', they've clearly never used it for more that a day. Slack is a really interesting collaboration concept that centers around instant messaging. Tasks, projects, helpdesk, documents, calendars – no Slack doesn't have any of this, but it integrates these tools and in a very intelligent way. For example, you can share a Dropbox document via Slack. Not very different from Skype, is it? However, when you share anything via Slack, it's becomes indexed and searchable. Not all Slack tools are available in a free plan, so see comparison chart.
3. Yammer
You don't hear much about Yammer after acquisition, but Yammer developers have been busy integrating the entire MS product line (think Sharepoint, Exchange, Office 365, Outlook, Lync) with Yammer. Granted, these are only available in paid plans, but there still is a free Yammer plan with unlimited users for now.